Improve upon your factory cooling system with a do88 Front Intercooler Radiator. WC-350 is designed to work with F80/F82/F83/F87 BMW M2, M3, and M4 models from 2015-2020.
This radiator is one of two in-line radiators which cool the top-mounted water-cooled intercooler. This is the front-mount and larger of the two radiators, playing a significant role in cooling the charged air coming from the turbo. Due to this significance, having a high-performance radiator is of the utmost importance to keep IAT (intake air temperature) down. This radiator has been optimized to allow for maximum efficiency from other cooling components behind it.
Product Benefits:
Designed with reliability in mind
Maximizes cooling performance
Improves IAT compared to the OEM setup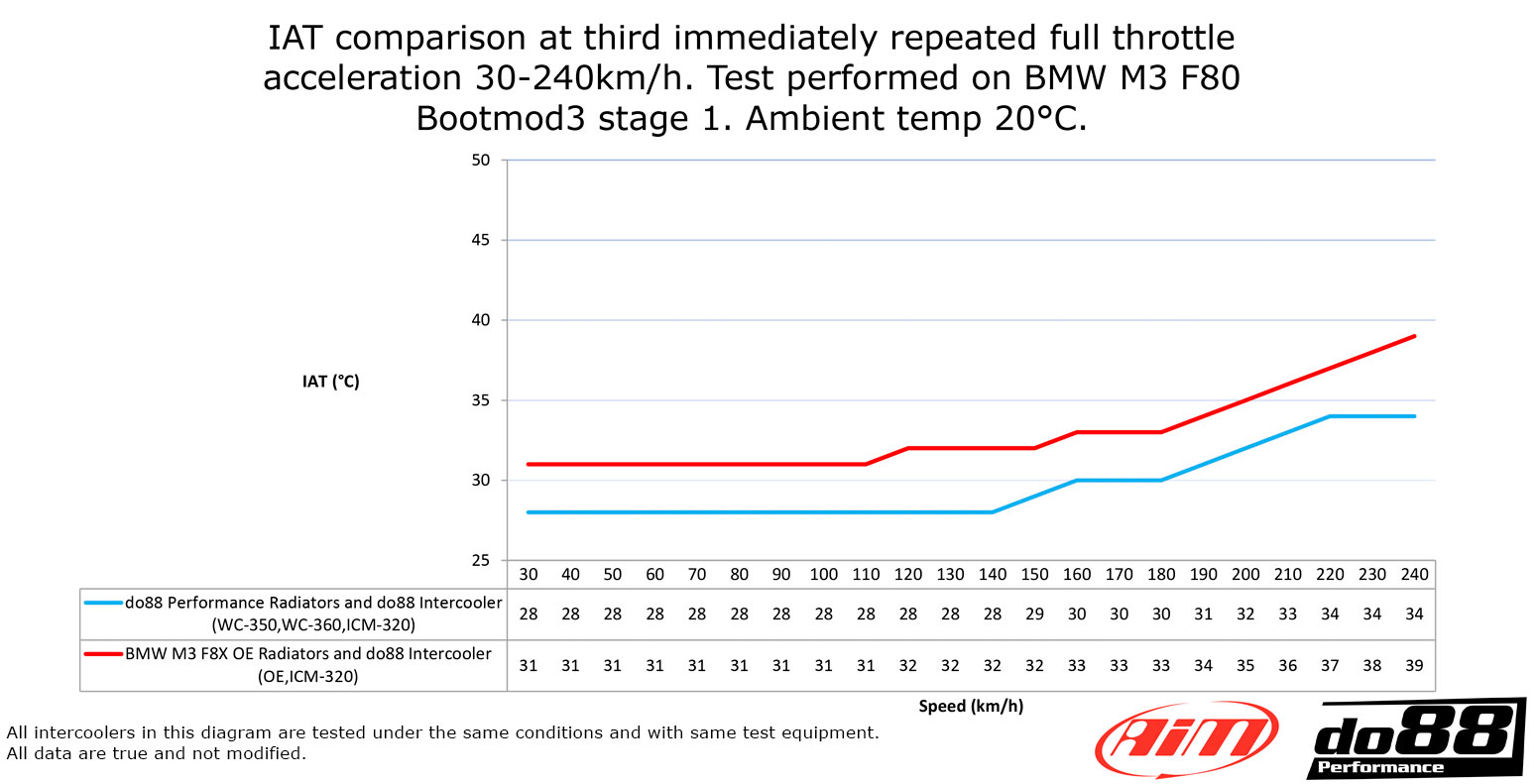 Product Features:
75% larger core volume
48% larger surface area
5 degrees Celsius lower IAT's under the same conditions
Multi-channel core tubes
Installation Instructions:
It is recommended that you have mechanical experience and sufficient safety knowledge when attempting to replace your radiator.
Vehicle Fitment:
2019-2020 BMW M2 Competition
2015-2018 BMW M3 / M3 Competition
2015-2020 BMW M4 / M4 Competition / M4 GTS / M4 CS