Increase your car's performance by installing a Performance Intercooler from do88. ICM-320 is designed to work with F8X BMW M2, M3, and M4 models from 2015-2020.
If your goal is high horsepower, do88's Performance Intercooler kit is for you. The core design allows for 85% more core volume and increased flow of 16%. During testing, 9 degrees Celsius of difference was seen between the OEM unit and the Performance core. The core features all aluminum design and cad designed TIG-welded end tanks for the absolute best cooling abilities.
Product Benefits:
Superior bar and plate design
Lowers intake air temperature and pressure drop
Improves air flow and reliability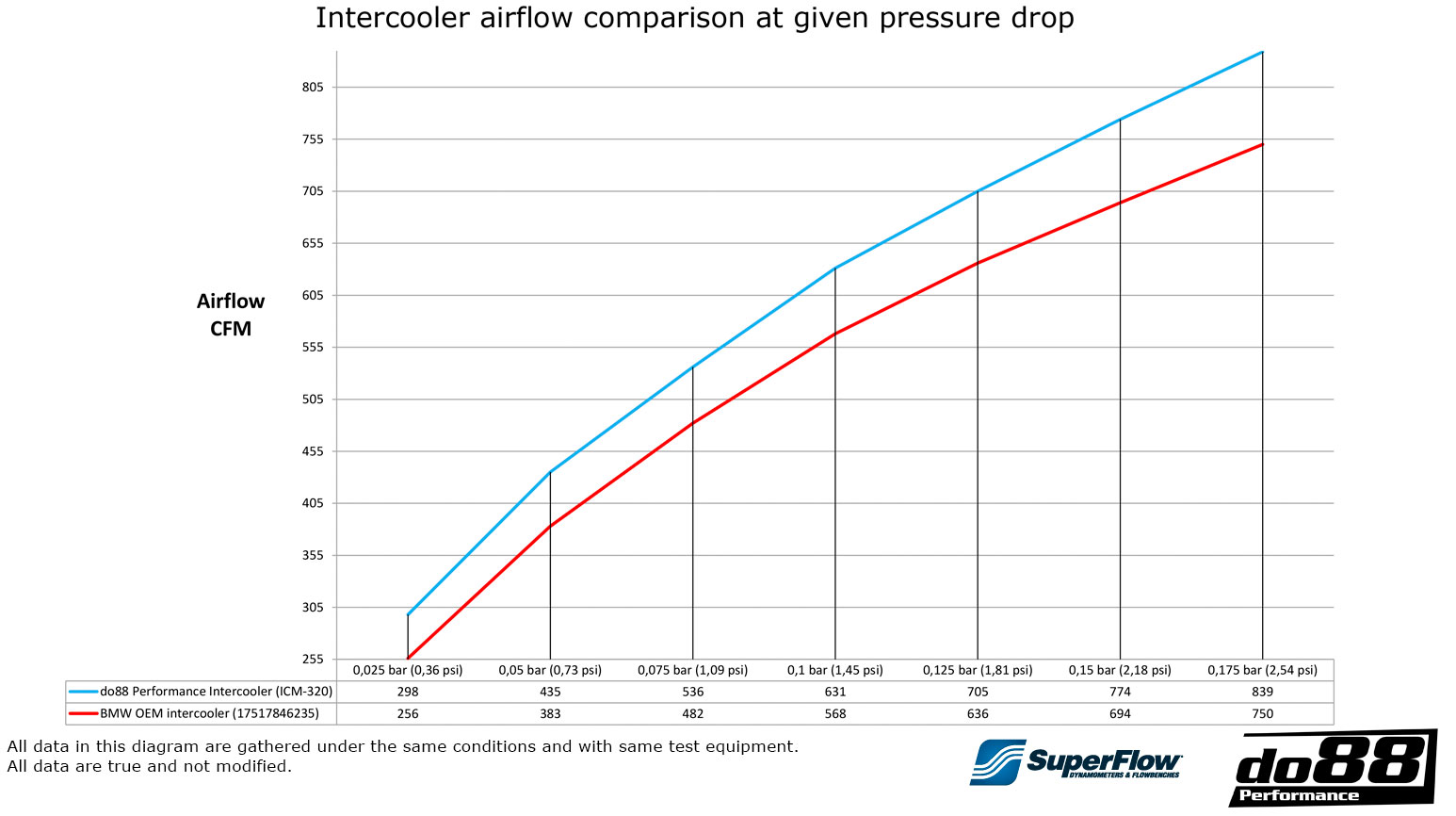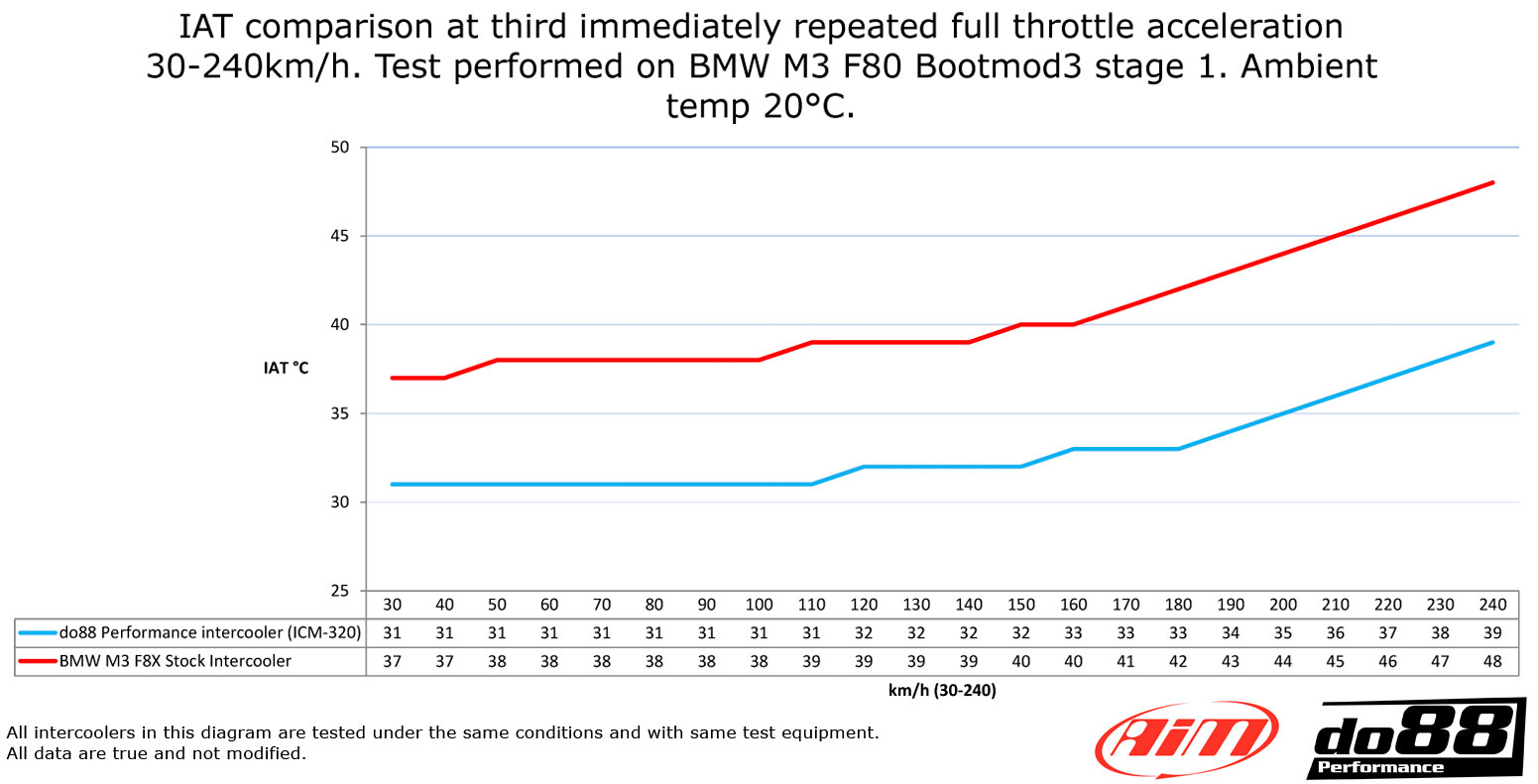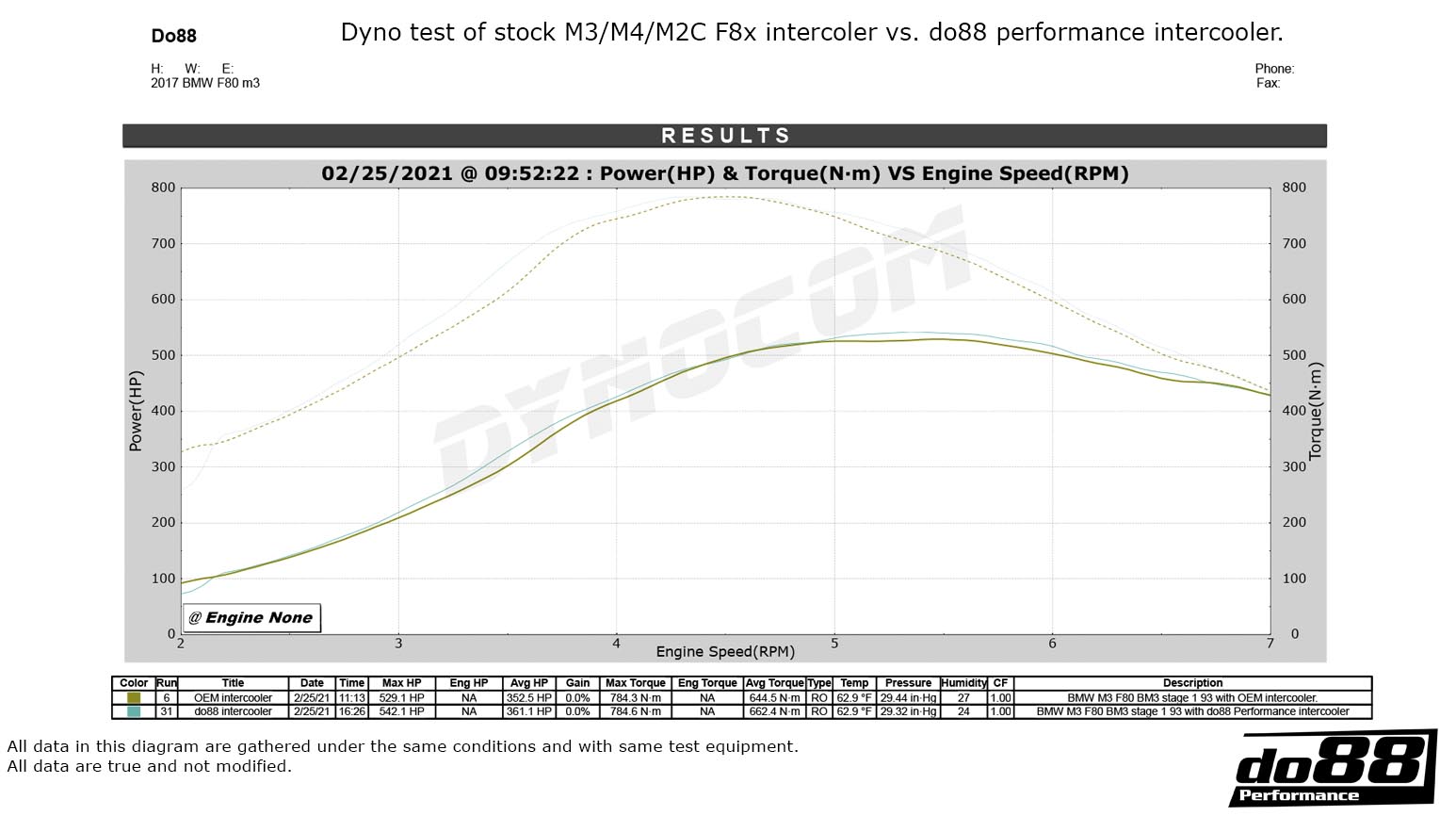 Product Features:
Peak power gain of 13hp
Improves mid-range power by up to 25hp
Torque gains up to 38 lb/ft
9 degree Celsius lower IAT
16% higher air flow
Installation Instructions:
This is a top-mount water-cooled intercooler. If you need to replace your radiators, you can purchase them here.
Interested in the charge pipes too? Find them here.
Vehicle Fitment:
2019-2020 F87 BMW M2 Competition
2015-2018 F80 BMW M3 / M3 Competition
2015-2020 F82/F83 BMW M4 / M4 Competition / M4 GTS / M4 CS