Improve intake air temperature with a do88 Performance Intercooler. ICM-370 is designed to work with NG Saab 9-5 models from 2010-2011.
This intercooler is designed to deliver the lowest intake air temperature (IAT) to your engine without succumbing to heat soak. Constructed from aluminum with continuous welds, this intercooler was also designed with reliability and stand-out quality in mind. With factory mounting points for the radiator and A/C condenser, ICM-370 Performance Intercooler is drop-in, meaning fitment is straightforward with little to no modification required.
Product Benefits:
Designed with reliability in mind
Maximizes charge-air cooling performance
Improves IAT compared to OEM setup
Product Features:
81% larger core volume
16% larger cooling area
21% higher air flow at 2.5psi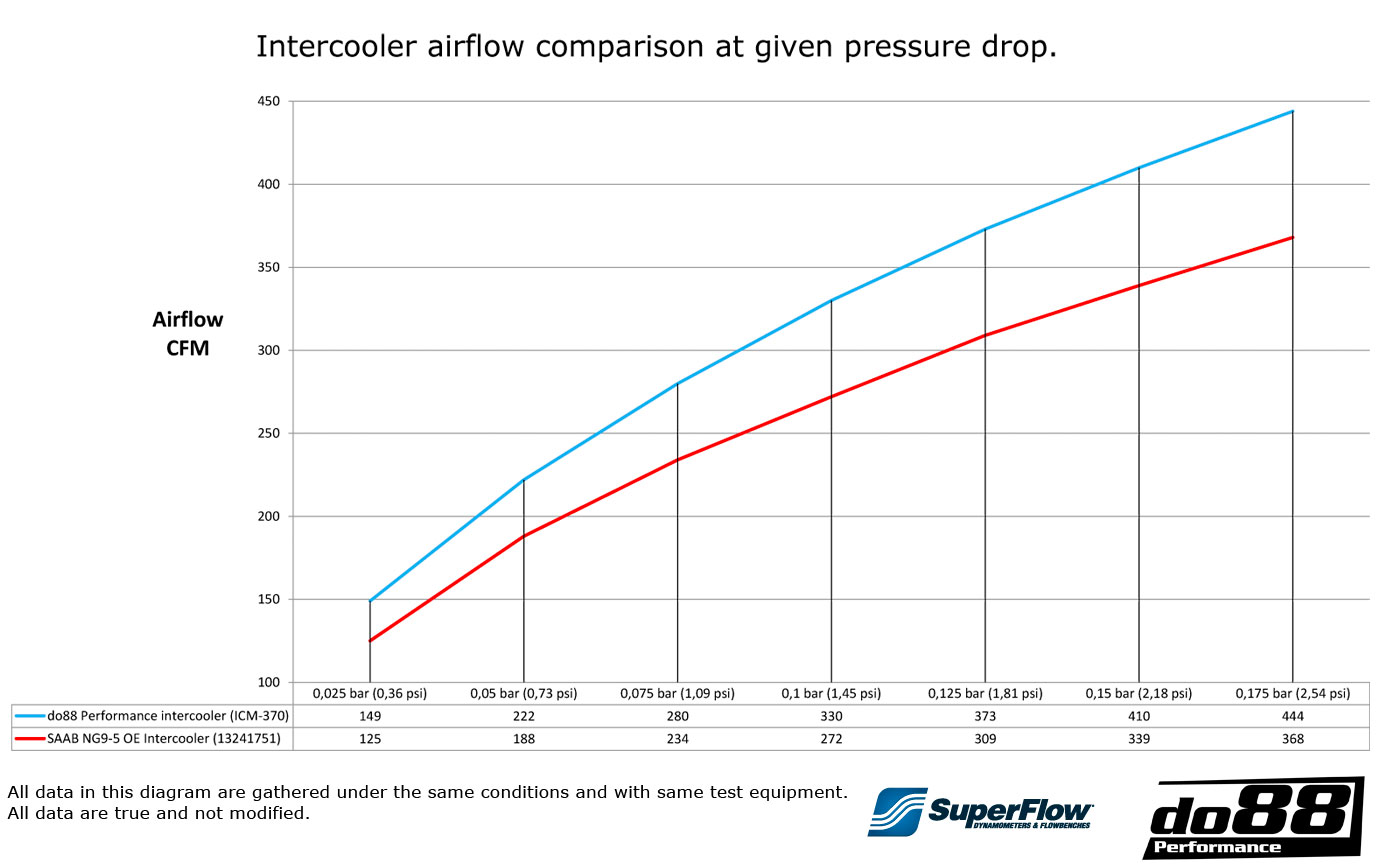 Installation Instructions:
It is recommended that you have mechanical experience and sufficient safety knowledge when attempting to replace your intercooler.
Vehicle Fitment:
2010-2011 Saab NG 9-5 Turbo4
2010-2011 Saab NG 9-5 Turbo4 BioPower
2010-2011 Saab NG 9-5 Turbo6