Posted by Max R on 29th Oct 2021
The P1 chassis was the first Volvo platform that shared it's bones with a Ford. While many consider this a downgrade in terms of Volvo reliability, longevity, and build quality, the smaller chassis allowed for a plethora of driving styles. This blog will help you find the best parts for true P1 Volvo performance!
Braking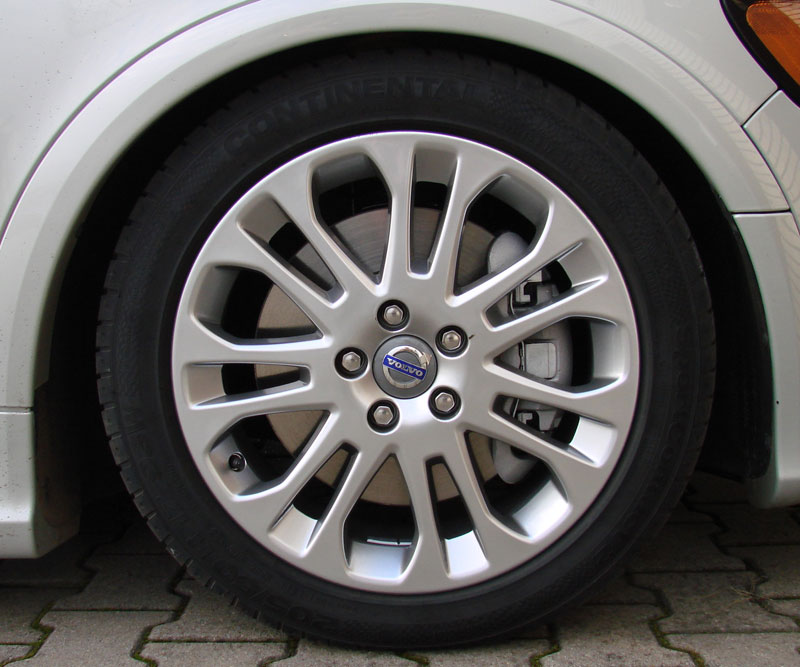 If you ask us, OEM upgrades are some of best upgrades you can install on your car. It keeps the car relatively original, and you know that the engineers who designed the parts are some of the best in the world. That's why the 320mm brake upgrade clocks in at #1 on our list of best upgrades for the P1 chassis. The 320mm brakes were originally fitted on the Volvo S40/V50 T5 AWD with the M66 transmission. To get the most out of this upgrade, we have put together a kit on our site which includes a pair of high quality brake rotors and a set of Hawk HPS brake pads to ensure maximum braking power.
Engine
Stock P1 intercoolers are prone to heat soak. The stock units are undersized, especially for those who want to make more power, but also frequently get blocked by road debris which further inhibits their effectiveness. Fortunately, do88 makes an incredibly effective upgrade for the P1 chassis. The do88 Big Pack Intercooler Kit is 163% bigger and retains the factory position with minimal modification. It also allows 13% more air to flow through the unit, allowing for improved cooling, especially for those running higher than stock boost levels.
This intercooler has been specially designed to maximize cooling and minimize any pressure drop. On top of all that, the piping that is included in the Big Pack Kit reduces any chance for boost leaks, constructed from aluminum piping and four-layer silicone couplers.
For our second must-have engine mod, we suggest an open-element intake. The stock airbox can make working on your car a struggle due to it's fitment within the engine bay, so by replacing it with an open-element intake, removal of the filter is a matter of loosening a hose clamp. As someone who has split many knuckles trying to slide the airbox out of the bay, this is mod is a necessity. Oh, and it makes nice stututu turbo noises.
Exhaust
Arguably one of the best "smile-per-gallon" modifications, a downpipe is both a functional and audible upgrade over stock. A downpipe frees up horsepower by reducing exhaust backpressure, and gives your car a deeper note on acceleration. For the ultimate power and sound upgrade, pair your downpipe with a high quality cat-back. This gives the car a pronounced tone on acceleration without sacrificing comfort while cruising.
Suspension
Just like the P3's, this isn't a typical must-have suspension modification. But the P1's suffer from excessive rear camber that is non-adjustable from the factory. By adding a set of our forged steel rear camber arms, you can dial in the camber of the rear suspension, not only increasing tread life, but performance as well if you desire more aggressive handling characteristics.
For any additional questions or inquiries, please send us an email and we'll be sure to make sure you're taken care of!