Improve upon your factory cooling system with a do88 Side Intercooler Radiator. WC-360 is designed to work with F80/F82/F83 BMW M3, and M4 models from 2015-2020.
This radiator is one of two in-line radiators which cool the top-mounted water-cooled intercooler. This is the side-mount and smaller of the two radiators, located in front of the passenger wheel-well. Having a high-performance radiator is of the utmost importance to keep IAT (intake air temperature) down. This radiator has been optimized to increase both core size and surface area considerably.
Product Benefits:
Designed with reliability in mind
Maximizes cooling performance
Improves IAT compared to the OEM setup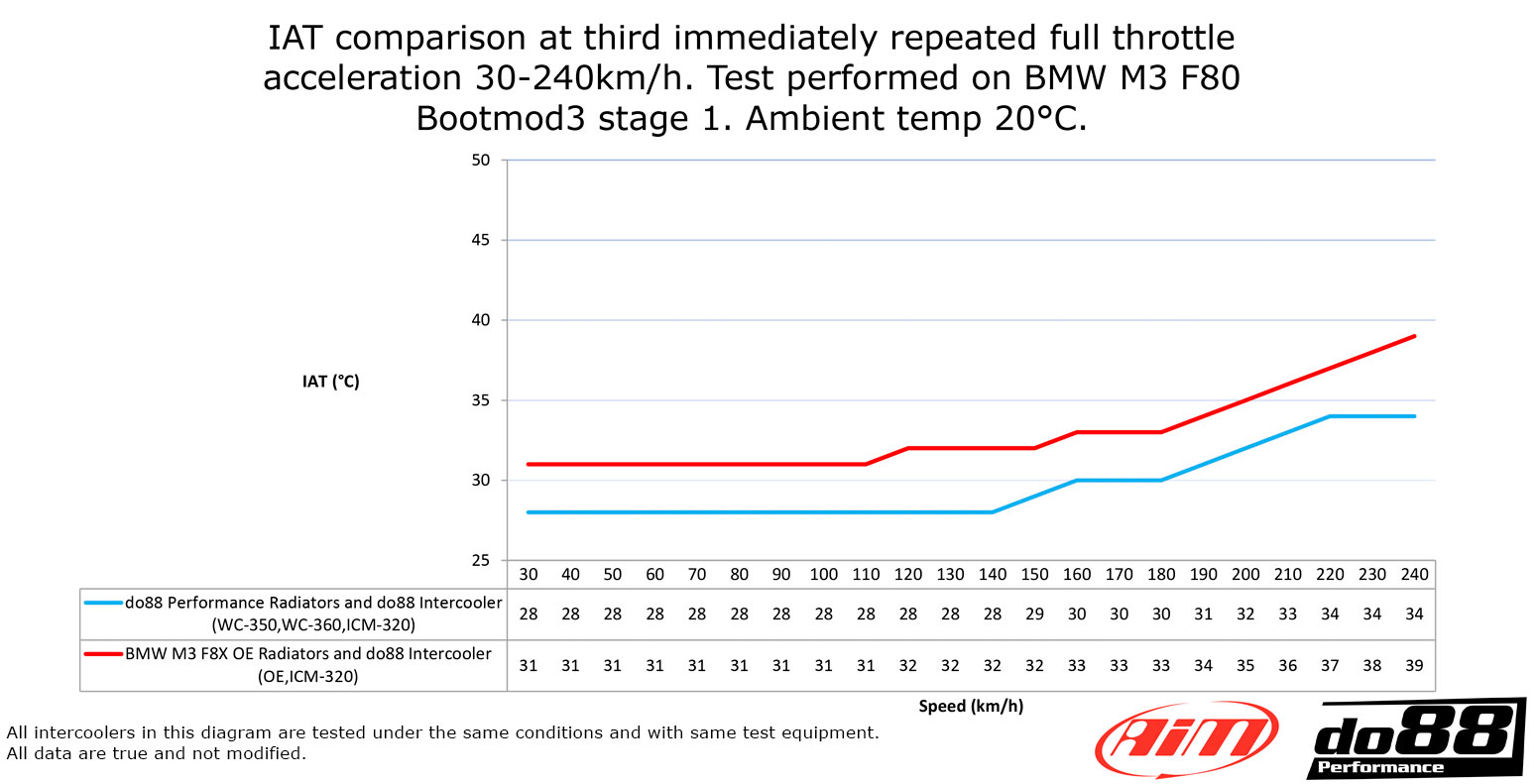 Product Features:
100% larger core volume
18% larger surface area
5 degrees Celsius lower IAT's under the same conditions
Multi-channel core tubes
Installation Instructions:
It is recommended that you have mechanical experience and sufficient safety knowledge when attempting to replace your radiator.
Vehicle Fitment:
2015-2018 BMW M3 / M3 Competition
2015-2020 BMW M4 / M4 Competition / M4 GTS / M4 CS