Posted by Max Rundlett on 11th Sep 2020
Have you ever wondered what goes into making a P3 race car? This week, we go into depth on Cyan Racing's S60 V8SC!
In 2014, Cyan Racing chose to compete in the Australian International Supercar Championship Series, building on the V8 Supercar chassis using P3 S60 body panels. While the car remained recognizable from the outside, beneath its aggressive body kit lived the Volvo from h-e-double hockey sticks.
Underneath the hood, you might be surprised to hear that Cyan Racing chose the same Yamaha V8 found in the S80 and XC90 V8 models. Now, that's not to say it's exactly the same. That wouldn't be very exciting, and would hardly leave an impression in the Australian Supercar lineup it competed in.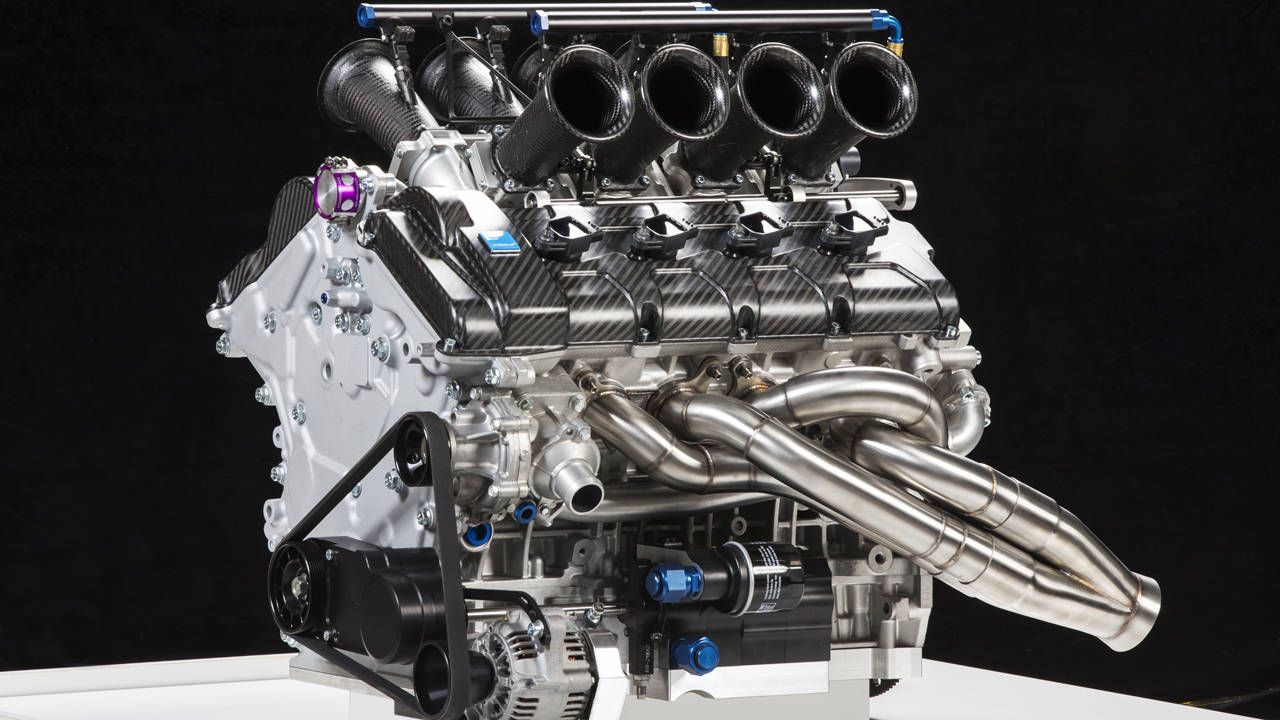 (photo via roadandtrack.com)
The B8444S has been highly modified for Cyan Racing's purposes. You might notice by the engine code that the motor is 4.4 liters of muscle, however it did not stay that way. The motor found in the V8SC was a whopping 5.0 liters, possibly the largest Volvo sourced engine ever put into a car. Tuned on E85 fuel, this beast made 650 horsepower paired to a 6-speed sequential transaxle gearbox reaching 62 mph in just 3.2 seconds.
(photo via cyanracing.com)
Robert Dalgren commented, "This is a race car like no other. It is really challenging, but fun, to drive. The power is insane, you need to treat it with respect. I am very much longing for the season start in Adelaide where I am going to face the biggest challenge of my racing career."
Supporting all that weight are adjustable Ohlins coilovers and a double wishbone suspension. Coming off of the suspension were huge AP Racing 4-piston calipers and discs. Wrapped in some meaty Dunlop tires were massive 18x11 forged aluminum wheels. There were even adjustable anti-sway bars, controllable from the cockpit.
(photo via paultan.org)
Speaking of the cockpit, this is the area where the Volvo really loses its identity. Built for racing, the interior was fully stripped for weight savings and surrounded by a cage reinforcing the frame. The driver was placed in the center of the car because, well, racecar. The fuel tank was also repositioned, being moved forward in an attempt to reduce risk of fire if the car was hit from the rear.
With a victory in the 2014 V8 Supercars Championship at the Perth 400 event, it was Volvo's first victory in Australia since 1986. After a few wins in the 2016 season, the S60 V8SC was removed from motorsports to reside in Cyan Racing's dream garage. However, that same year Cyan Racing debuted their S60 TC1 to compete in the FIA Touring Car World Championship. Keep your eyes peeled for an upcoming write up going over the critical changes made to that S60 in order to stay competitive.
For more information, check out Volvo Cars' press release on the subject. See something you like? Send us an email or message us on social media to inquire about parts or future blog coverage!