Increase airflow and performance by installing a Do88 Turbo Inlet Pipe. do88-kit205-S-OEM is designed to work with F80/F82/F83/F87 BMW M2, M3, and M4 models.
Eliminate the restrictive factory intake pipe that runs from your airbox to the turbo. The Do88 Turbo Inlet Pipe flows better and looks better than stock. The inside diameter of each pipe is 2.5" which allows for increased airflow to your turbochargers. The front intake pipe is made of steel wire reinforced silicone and the rear intake pipe is made of an aluminum pipe with a welded CNC turbo connection flange. Included clamps are matte black for a uniform, stealthy look.
Product Benefits:
Designed with reliability in mind
Maximizes air flow to the turbos
Larger intake pipes for greater tunability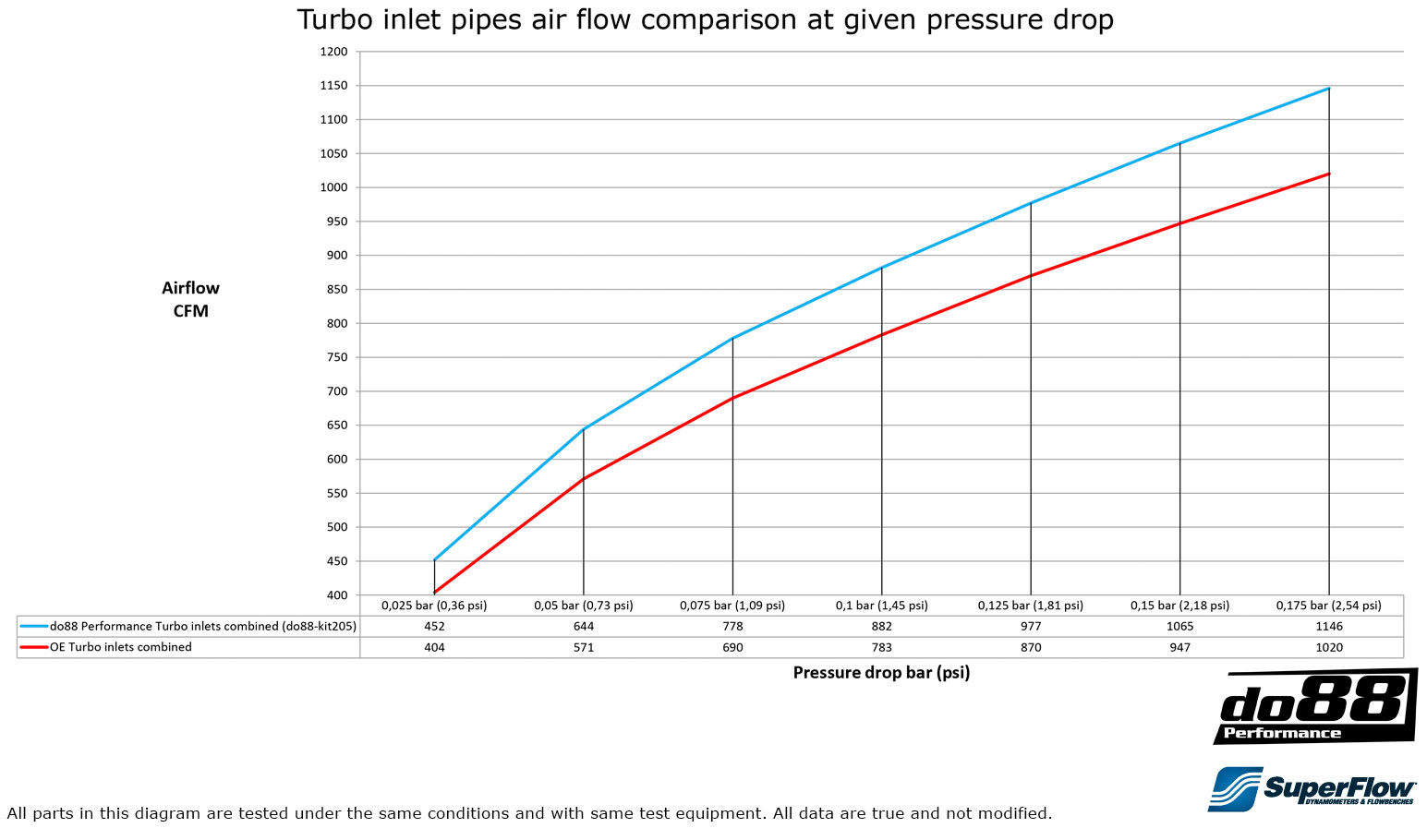 Product Features:
33% larger flow area (63mm diameter vs 55mm)
13% more air flow (778 CFM vs 690 CFM)
CNC machined turbo flange
Steel wire reinforced silicone construction
Installation Instructions:
During installation, there may be screws, nuts, or gaskets which will need to be replaced which are not included in this kit. More information can be found on the first page of the Installation Instructions above.
Vehicle Fitment:
2019-2020 BMW M2 Competition
2015-2018 BMW M3 / M3 Competition
2015-2020 BMW M4 / M4 Competition / M4 GTS / M4 CS