Posted by Max Rundlett on 28th Aug 2020
As one of the dominant Volvo chassis on the road's today, the P3 chassis is considered a favorite for it's versatility. Between the turbo six cylinder Polestar models, to a Drive-E XC60, there's something for everyone. In this blog, you'll find out just the best modifications you could add to make your P3 a bit more personal.
Interior
This interior mod is top of our list and for most people this is a high-return modification, even if it doesn't add any power to your screaming Swede. A custom steering wheel will complement ANY car's interior, and your P3 is no exception. Ask yourself, where do you spend most time, looking at your car or driving it? If the answer is the latter (and we find for most people it is), then you can come to appreciate the high quality alcantara, perforated leather, and custom stitching in every curve. If you'd like to make this high quality addition to your P3, be sure to send us an email so we can get yours custom tailored exactly how you want it.
Braking
If you want the performance of the Polestar BBK, but are looking to go a different route, the fixed Rotora six-piston calipers will do just that. Paired with two-piece rotors and high quality pads, you'll be stopping on a dime. The stainless steel lines ensure a firm pedal. The best part about this brake kit is that it has options for both front and rear, delivering high performance results that you can count on.
Engine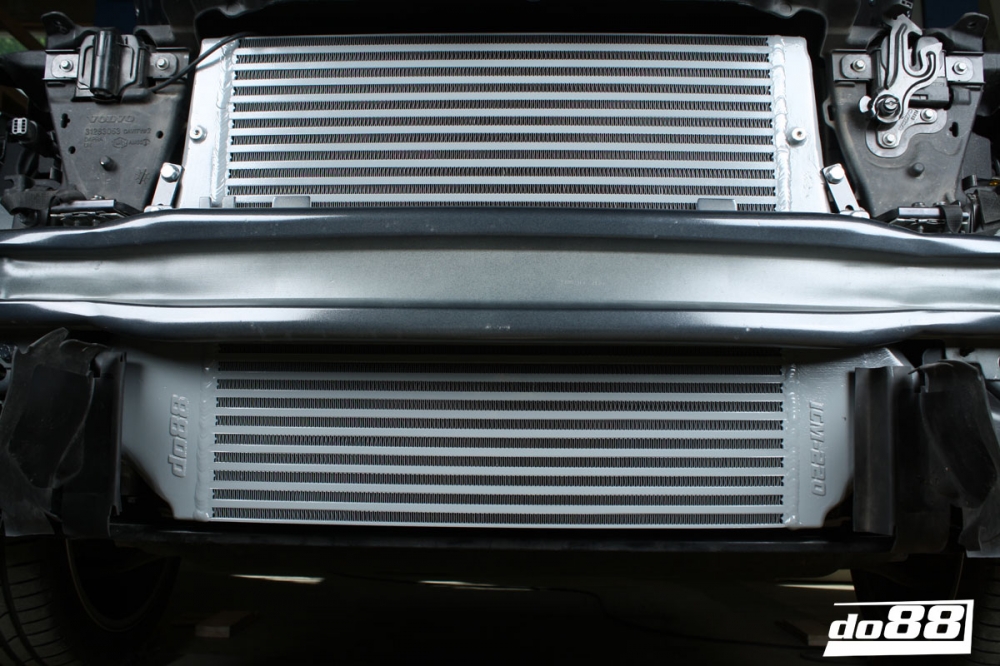 In the middle of July, what happens when you step on it? Of course your car goes (and since it's a Volvo, makes some pretty awesome noises), but what else? You may experience some heat soak from the stock intercooler system, leaving you down a couple of ponies. On the flip side, a do88 intercooler frees up thirteen wheel horsepower. It even stays cool to the touch, per one customer. Plus, you can't beat looking behind the grille seeing those mean bars staring back at you.
Exhaust
If you're looking for smiles-per-gallon mods, look no further. A high flowing downpipe is one of the best upgrades you can put on a car, giving your exhaust a nice deep growl. You'll also notice your car putting you back in your seat a bit more. Well, with gains of 20 horsepower and 32lb/ft of torque, you wouldn't be wrong. As Donut Media's James Pumphrey would put it, "Mo Powah Baby!"
Suspension
This isn't a typical must-have suspension modification, but for many P3 Volvo owners, the inside of the rear tire can experience significant wear due to the inability to adjust the camber profile. By adding Hardrace's adjustable camber arms, you can dial in the camber of the rear suspension, not only increasing tread life, but performance as well if you desire more aggressive handling characteristics.
For any additional questions or inquiries, please send us an email and we'll be sure to make sure you're taken care of!